"Thursday is the new Saturday," Francia Raísa declares as soon as we get on the phone. "Friday is the day to chill. Let's be real." 
She has a glass of rosé in hand — Whispering Angel, for those curious — and the vibe immediately feels like a much-needed wine-down session with your best friend. It feels natural and expected, given that Raísa has made a name for herself playing the proverbial ready-to-dish BFF who's already pouring a glass as soon as you walk through the door. First, as Adrian Lee on The Secret Life of the American Teenager; then, as Ana Torres on Grown-ish; and, most recently, as Valentina on How I Met Your Father. 
In the latter, she plays opposite Hilary Duff, whose character, Sophie, is hopelessly searching for her soulmate. As Sophie's impulsive yet well-meaning best friend and roommate, Valentina is the kind of down-for-anything partner in crime you could only dream of having. She'll be your wine pourer, workout partner, and wing woman. For Raísa, that dynamic between the two characters is mirrored off screen. 
"You will ask yourself if sisterhood really exists sometimes," Raísa says. "I've been fortunate with friends, [but] last year I got really burned by a lot of friends. I lost a lot of friends. I was like, girls suck. What the hell?"
The sentiment strikes a painful chord for anyone who's experienced a friendship breakup. Often the wounds left by the friends we part ways from never fully heal. You simply press forward and, if you're lucky, you meet new, life-affirming souls along the way. 
"And then I got on the show, and Hilary called me the day I found out and congratulated me," she recalls. "[She] welcomed me to the show. She said how excited she was, how she was rooting for me and everything. It really set the tone."
The chance to work with Duff — an undisputed millennial icon — was too good to pass up. As soon as Raísa learned about the in-the-works reboot of How I Met Your Mother and that the former Disney star would be involved, auditioning for the BFF role was something she couldn't not do. 
"They said Hilary Duff and I was like, well, everything she touches turns to gold, OK," Raísa shares. "And then they said, 'You'll be playing her best friend.' I was like, oh my God, stop it."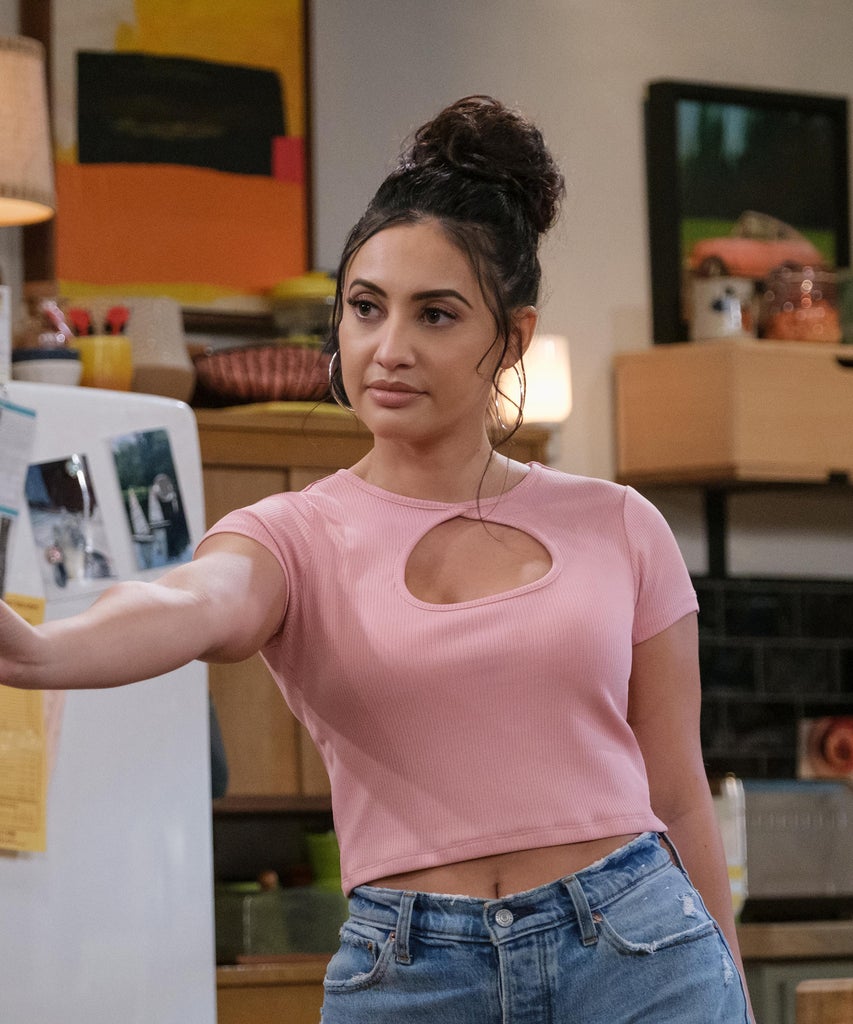 Raísa called to mind Lizzie McGuire, the beloved Disney Channel show that ran for two seasons in the early 2000s. In the titular role, Duff shined as a sweet, clumsy teen who just wants to be popular. Meanwhile, her two pragmatic BFFs, Gordo (Adam Lamberg) and Miranda (Lalaine Vergara-Paras) often have to bring her back down to earth from her fantastical daydreams. 
Raísa was lucky.
"I pictured myself being her best friend when she was on Lizzie McGuire," Raísa says. "I was like, Wait, am I Miranda?" 
When she was first reading for the character, there was an instant connection. Raísa "fell in love" with Valentina, describing her as someone she wishes she were "brave enough to be" in real life. "This character has helped me grow a lot within my own personality," she says. "I was still freaking out when I booked it. I was like, I don't know how I got here. I don't know how to do comedy. I'm gonna fake it 'til I make it." 
Francia Raísa Enters Into the unknown
Figuring it out along the way has been a marker of Raísa's career. Long before she was consistently booking shows, she was modeling for print ads and appearing in commercials and music videos. During her senior year of high school, she landed one of her first lead roles as Letícia, aka "Leti," starring opposite Hayden Panettiere in the 2006 film Bring It On: All or Nothing.
Back then, no one could tell Raísa no. From age five onward, she knew she was meant to pursue a career in entertainment. "I was watching telenovelas with my grandmother, and I was like, I'm gonna do that one day," she recalls.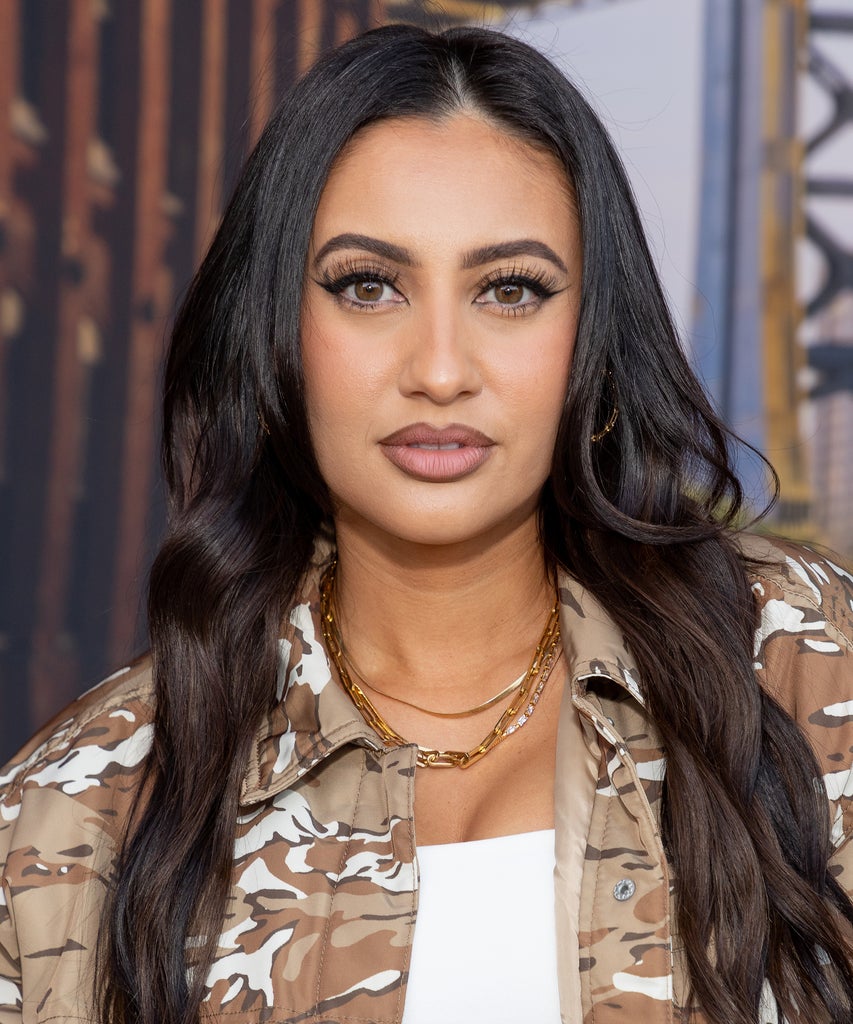 For the Bring It On sequel, Raísa beat out thousands of girls, which initially gave her a confidence boost. Having been a cheerleader, dancer, figure skater, and a black belt in Kenpō karate — "I did not know how not to have an after-school activity; I was always doing something," she shares — the budding actress possessed an arsenal of hidden talents that helped her stand out. 
"I was like, oh, this shit is easy," Raísa says. But it wasn't. "To be honest with you, when I booked Cutting Edge, the only reason I got booked was because I could figure skate. They actually had another option they liked better because she was a better actor than I was. I was green. I did not know what I was doing."
When she reflects on her experience doing that movie, she seems to cringe through her words: "Oh, God, Francia, I wish you took some masterclasses," she continues. "It was when my hidden talents weren't required that I probably had the toughest time. I was having a hard time navigating the industry. Because no one taught me what to do once you start succeeding."
Francia Raísa Is Ready for Growth
Yet again, Raísa is learning on the fly. This time, she has the benefit of more industry experience, but she admits that reaching this level of fame and achievement is a double-edged sword. 
"It's hard getting up there, but it's harder to keep it," she says. "If you don't have the knowledge of how to run your brand [and] business, then it just goes away once a project is over. I experienced that a little bit." 
Success is sneaky in that way — it feels good until it doesn't; and before you know it, you're back on the hunt for more of it. Otherwise, you risk feeling unfulfilled or, perhaps even worse, totally empty. Navigating success is trickier for BIPOC actors who often have to face biases and roadblocks that their white counterparts don't even have to think about, like being typecast because of your cultural identity.
"[I was] trying to figure out who I was in an industry that wasn't as diverse as it is now, where I was the only Latina, or I would show up to auditions and they were asking for 'any ethnicity' and it was just Caucasian women," Raísa says. "And then being told I can't wear hoop earrings because I'm not 'ghetto.' Just [with] identity — I already [had to] figure that out being a first-generation Latina in school. And now I'm doing it in this industry. It was a mindfuck."
But Raísa, true to form, has risen to the occasion. Part of her success, I suspect, is rooted in her ability to set boundaries just as intentionally as she sets goals. One such boundary is to no longer play characters that are significantly younger than she is, which has been somewhat of a trend for the actor. Raísa was 20 when she played Adrian on The Secret Life of the American Teenager, and she was 30 when she began portraying Ana on Grown-ish, which also stars Yara Shahidi, Chloe Bailey, Halle Bailey, and Emily Arlook.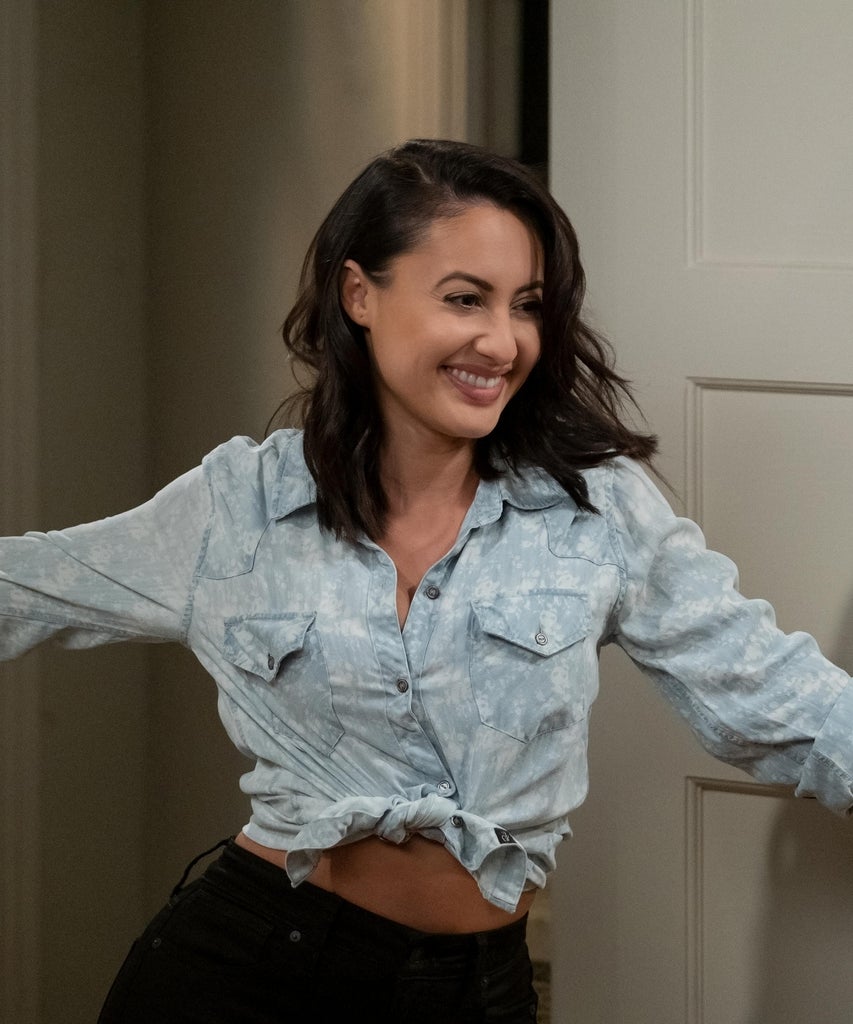 When quarantine happened, Raísa, 33, had a revelation: She was growing up in her personal life, but not in her professional life. She was spending 16 hours on a set each day immersed in the world of a young adult in college, but when she had alone time, the realities of her age began to really sink in. 
"There was a disconnect. I think it was that I didn't ever give myself the opportunity to enter into my 30s or even my late 20s," she says. "I knew the number was there, but internally, I was just still 19 years old. You get stuck." 
Raísa was in awe of her younger castmates, partly because her experience at that age was wildly different. "The decisions they make, the way they think — because I didn't think that way when I was younger at all," she says. "It wasn't cool. Now it's cool to be smart. It opened my eyes to a lot about myself, the way I was raised, and how things are different now. I'm really grateful to the ladies for that." 
While Grown-ish was picked up for a season 5 following the core cast's college graduation from fictional Cal U, Raísa won't be returning as Ana (alongside several other original cast members). "I enjoyed it for the time that it was, but it was time for me to enter a new chapter," she says. "And I needed to do it internally before I could do it externally, which is where I am now." 
Growth, Raísa has discovered, manifests in many different ways. Like anyone over age 30 will tell you, the older you get, the more you realize that the grind of chasing success after success eventually takes its toll. Sometimes it's best to press pause and acknowledge all the hard work it took to even get this far in the first place. 
"You'll always feel like something's missing," she says. "You always wish you had a boyfriend. And you get a boyfriend and it's like, OK, I need to get married. And then what? How are you going to be able to enjoy it if you're always trying to look forward? Stay in the moment and know the future is coming and it's going to be great, but enjoy now."
How I Met Your Father is returning for a 20-episode second season.
Like what you see? How about some more R29 goodness, right here?